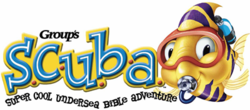 Vacation Bible School
We are bubbling over with excitement this year as we get ready to dive in to a Super Cool Under Water Bible Adventure (SCUBA) Vacation Bible School. On this "deep sea" exploration there will be memorable Bible-learning adventures for kids ages 2-12. Each day, kids will play team-building games, sing catchy songs, nibble treats at the "Dive-in Diner" and create crafts to take home. SCUBA begins Sunday, June 24, 6pm-8:45pm and continues each night through Thursday, June 28, 2018. This is a FREE program! "Divers" should meet in the Fireside Hall of the Ceres Seventh-day Adventist Church, at 1633 N. Central Ave., Ceres, CA. 
Walk-ins are welcome but to save the kids a little time the first night, we encourage you to pre-register your child at www.vbsmate.com/CeresVBS. For more information call (209) 538-1024.
Ceres Worship Times
Sabbath School:  9:30 a.m. Saturday
Worship Service:  10:40 a.m. Saturday
Prayer Meeting:  7:00 p.m. Wednesday
Install the Ceres Seventh-day Adventist Church app for easy, and portable, access to listen or watch our sermons, including special guest speakers, to send us your prayer request(s), to view our bulletins and calendar and much more…  
Our app is available at the following app stores:

You can also scan the appropriate QR code for your device for a ready-to-install operation

Documentary: The Adventists